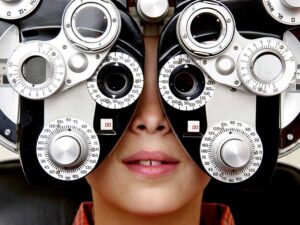 Our doctors provide complete internal and external eye examinations. This includes checking for cataract development, macular degeneration, glaucoma assessment, diabetic retinopathy evaluation, as well as a complete visual assessment.
Read More
Our Assistants/Technicians are all very experienced in frame dispensing. They will help you find the frame that best fits you and your lifestyle. Their many years of experience as well as their commitment to continuing education is a great benefit when advising patients regarding the lens designs, coatings, and what is right for you as an individual.
Read More
Our doctors provide contact lens assessment and fittings for conventional, daily disposable, 2 week disposable, monthly disposable, toric (astigmatism), and extended overnight wear contact lenses.
Read More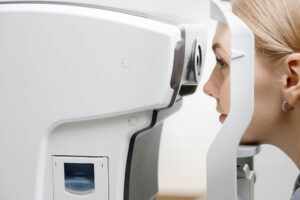 The OCT is especially important in the early detection of Glaucoma, Macular Degeneration, and Diabetic Retinopathy. As well, the OCT plays a significant role in the management of those conditions as it tracks subtle changes over time.
Read More
Did you know that there are visual aids that can help those with vision impairment? Low Vision Aids are special lens systems designed to magnify or illuminate images to improve vision functionality.
Read More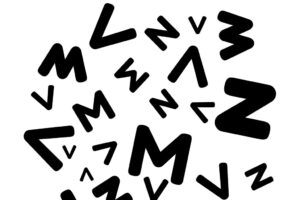 Visual perceptual therapy is performed for individuals that have shown difficulty on perceptual tests or who have shown signs of visual perceptual problems in school.
Read More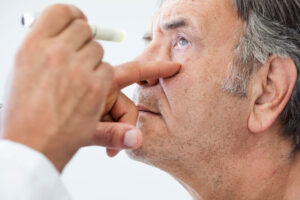 During your eye examination our optometrist will check the clarity of the lens within your eye. If there is an opacity or cloudiness of the lens (cataract), our optometrist will analyse it and determine if a change in your eyeglass lenses will improve your vision.
Read More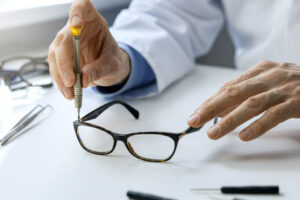 We offer an extensive range of frames and top-notch glasses repair services. We understand the importance of clear vision and stylish eyewear, which is why we strive to provide exceptional repair solutions and a vast selection of frames to suit your individual needs.
Read More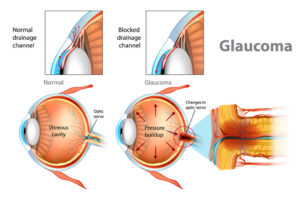 In addition to your comprehensive eye examinations, our office will measure the pressure in our adult patient's eyes with an instrument called an NCT (non-contact tonometer).
Read More
A Pachymeter is an instrument that measures the thickness of a cornea. A small probe is placed on the center of the cornea and an ultrasound measurement is taken. With the corneal thickness measurement and the NCT (non-contact tonometer) measurement, the doctors can calculate the intraocular pressure more precisely.
Read More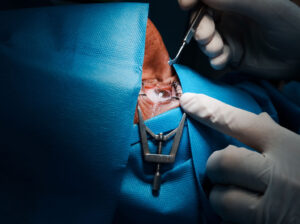 Our optometrist can educate you regarding refractive surgery and help to determine if it may be an option for you. The first step consists of a comprehensive eye examination to determine your refractive status. Our optometrist will then discuss with you the various options that are available regarding PRK, Lasik, Lasek, and Wavefront refractive surgery.
Read More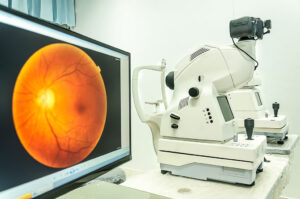 Our assistants and technicians are trained to take detailed retinal photographs with a fundus camera. These photographs provide our optometrist with vital information on internal eye health and for monitoring such things as diabetic retinopathy.
Read More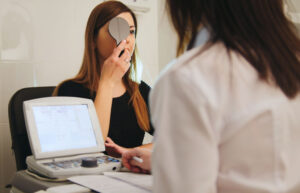 Optometric vision therapy is a program of care used to develop, restore, or enhance visual function and performance. The goal of optometric vision therapy is to automatize normative function, not to strengthen eye muscles. The eye muscles are already incredibly strong.
Read More
The Killarney Optometric Centre uses the Humphrey Visual Field Analyzer which is generally considered the "gold standard" of visual field testing.
Read More